Who We Are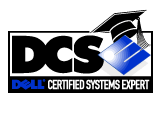 Dell-Certified Systems Expert

HP-Accredited Systems Engineer

HP-Certified Systems Engineer
New for PC Wizard in 2013 we have started a Referral program that can save you money on your charges as well as your friends and family. This will tell you how the referral program works, as well as you can print the coupon below or print a page with four to the page.
This program allows you to tell your friends and family about us and get rewarded for doing so. The coupon below allows you to refer us to your family and friends that are not already using us and we will give them 10% off of their labor charges. A space for you to put your name, address and phone number has been provided so we know when you refer us. When someone uses the coupon that has your name on it, they will receive a 10% discount on their labor charges and you will also get a 10% credit off your next labor charges as well. These savings can be added up for multiple referrals up to five, so you could get your next labor charge reduced by 50%.
With this new program we hope to reduce our advertising costs so we can pass this savings on to you. So keep us in mind when someone has a computer problem, and remember if you have a small problem and we can help you with it over the phone, we will always do that for free. If it is a bigger problem and we have to come take a look at it, the referral program will make the cost much better for you.
Please click the link for a printer version that will print out 4 coupons to a page for you to use for any of your friends, or if you just need the one you can print the one below.
Printer friendly coupon page