Who We Are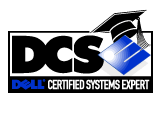 Dell-Certified Systems Expert

HP-Accredited Systems Engineer

HP-Certified Systems Engineer
Contact PC Wizard

To contact PC Wizard, we recommend that you call us during regular business hours. If you have a problem that you need addressed quickly, we can discuss your needs over the phone with accurate and timely answers to your questions.
Mailing Address:

P.O. Box 5876

Douglasville, GA 30154
For onsite Service Call:

770-906-0524
Email:

Shop Address:

2160 U.S. Hwy 78
Tallapoosa, GA 30176
For in shop service call:
770-906-0523
Contact us at:
For our shop: 770-906-0523
For onsite tech support: 770-906-0524
Hours of operation:
Mon - Fri: 10:00 a.m. - 6:00 p.m.
Saturday 11:00 a.m. - 4:00 p.m.