Who We Are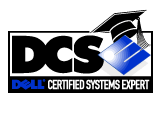 Dell-Certified Systems Expert

HP-Accredited Systems Engineer

HP-Certified Systems Engineer
Locations and Service Area

PC Wizard opened it's first shop location in Downtown Tallapoosa GA in March of 2014. We also service all customers in areas that span from Aniston Alabama to all of Metro Atlanta GA and all of the area in between. We also have a base office located in Douglasville GA that our onsite technicians work from. If you would like to bring your computer in for service please see our Tallapoosa Address listed below. If you prefer our technicians to come to you for service you can give us a call at the phone number listed below to schedule an appointment.
Mailing Address:

P.O. Box 5876

Douglasville, GA 30154
For onsite Service Call:

770-906-0524
Email:

Shop Address:

2160 U.S. Hwy 78
Tallapoosa, GA 30176
For in shop service call:
770-906-0523
Contact us at:
For our shop: 770-906-0523
For onsite tech support: 770-906-0524
Hours of operation:
Mon - Fri: 10:00 a.m. - 6:00 p.m.
Saturday 11:00 a.m. - 4:00 p.m.